Home security system insurance discount in Shreveport and more ways to lower costs with a smart home security system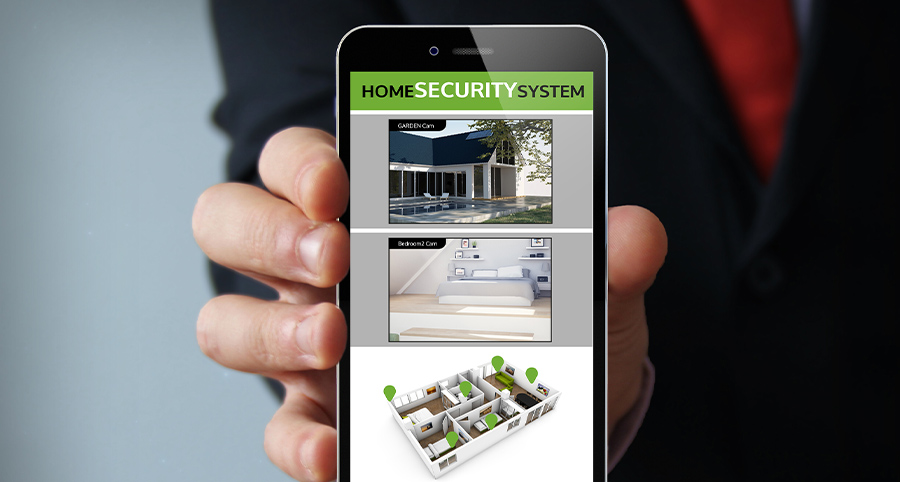 You understand that home security systems are ideal for boosting your safety. They shield your residence from hazards with modern devices like surveillance systems, smart entry locks, and alarms. With the right system, you also get the benefits from a monitoring staff that instantly takes action as soon as the alarm is triggered.
But there's something else to think about as your home's security may help you from a monetary perspective. To begin, there's savings on utility expenses with automated components. And it just so happens that comprehensive systems like those offered by Vivint may result in a home insurance discount.
Monitored home security installations are best for insurance discounts in Shreveport
The fact of the matter is you might get an insurance discount on your home security system in Shreveport. The extent of your discount may vary greatly and is dependent on two important variables - the insurance company you choose and the type of equipment you install. While a limited, straightforward alarm with two or three entry-point sensors could result in a minor premium reduction, there might be a chance to increase your discount to a higher level.
If you integrate components like surveillance, monitored safety alarms, and smart entry locks, you could get a larger deduction from your policy's provider. If you want a more noticeable discount, you should incorporate 24-hour monitoring. When you include monitoring, you're letting the insurer know that a trained professional is consistently overseeing your home and ready to respond to an emergency, no matter if you're home or not. To determine if your home qualifies and how much you can save, touch base with your insurance agent.
Home automation in Shreveport gives you added savings
Home automation is another excellent way to reduce costs with your home's security. Envision having a smart thermostat that discerns your normal routine and changes settings in correspondence. When you leave in the morning, your thermostat can automatically adjust to help you conserve energy. Your lights may be set to function in a comparable fashion and turn on if you enter a room or turn off as you depart. Over time, the reduction of your energy bills may be sizable.
Comprehensive systems from Vivint are simple to adapt and may be set up during the install or completed later via your central command hub or smartphone app. You can quickly set up a responsive, multi-faceted system.
Neglect to turn the lights off? You can now get access from any location
An additional means to lower utility bills is by operating your system from a distance. Although your smart home is able to change settings on its own, you are also able to easily direct devices from your cell phone. If you don't remember to dim your smart lights or alter the thermostat in advance of exiting, no need to worry. Simply pull up the Vivint app on your smartphone and make the desired updates. You are even able to activate or deactivate your system from wherever you are. Do you want to change how your home's elements interact? You may do that from your mobile device as well.
Customize your own automated system in Shreveport and get the savings you deserve
Would you like to begin cutting costs with a home security system insurance discount in Shreveport? Talk to a Vivint expert today to design a smart home with 24-7 monitoring that will lessen insurance payments while raising your home's defense and convenience. Dial (318) 612-1329 or fill out the following form to start.
Areas Served Around Shreveport By Smart Security Specialists Your Local Vivint Authorized Dealer