Can A Smart Home Be Hacked In Shreveport?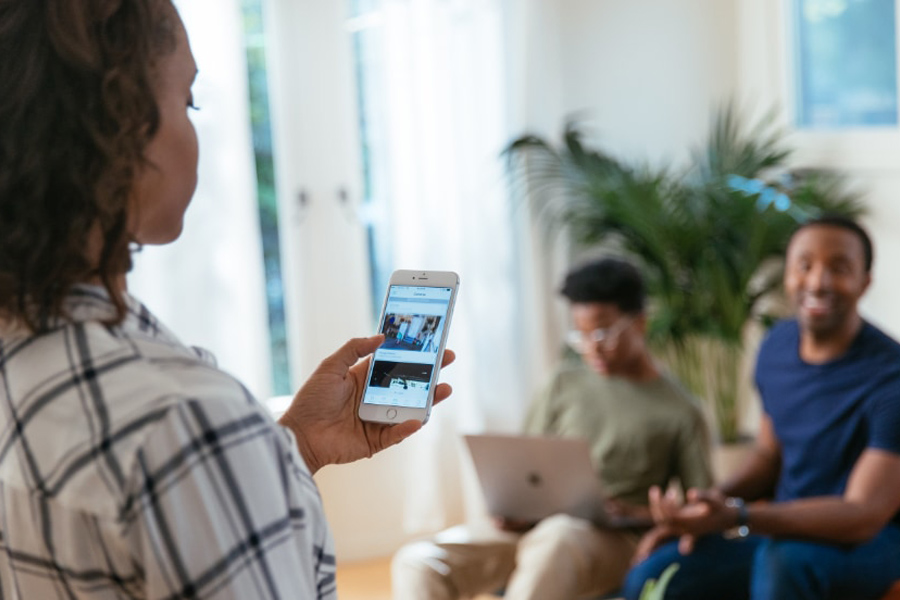 Will your smart home be hacked in Shreveport? The quick answer is "not likely". A smart home defense from a respected supplier like Vivint protects with 1024-bit encryption and other techniques like IP address masking to deter criminal activity. Only an advanced hacker with plenty of time, patience, and luck will be successful. They usually look for easier targets and a home security system isn't typically on the smart hacker's to-do list.
The manner in which Vivint keeps you safe from smart home hackers in Shreveport
Vivint makes installing your residential security and home automation devices simple by using wireless technology. However, the absence of wired connections might equate to a bit more apprehension about your security from cyber criminals. Luckily, Vivint components have powerful protections that help thwart a hacker. Here are some examples of how Vivint deters criminal activity:
● High-level encryption standards: Theoretically, 1024-bit encryption can be hacked, but it would need a really long time to bypass. The vast majority of hackers are not going to spend the resources necessary to navigate past this type of defense.
● Masked IP addressing:It's certainly challenging to hack a system you can't find. Vivint attempts to keep your smart home private by disguising your IP address to anyone outside of your network.
● Frequent updates: Your security system should strive to be prepared for any new hacking techniques by frequently releasing updates to the software and firmware.
Additional methods to safeguard your Shreveport smart home from getting hacked
While Vivint offers the latest in modern systems that utilize advanced, built-in security, your own daily practices can go a long way in keeping your smart home secure.
Strong passwords are essential:
Be certain to use a hard-to-crack password for your Wi-Fi networks and cell phone security application. An unpredictable sequence of letters, numbers, and symbols are a wiser option than using something personal like a birthday or child's name. For the most part, a longer password is best. You also should plan to change your passwords per a set schedule.
Passwords are meant to be private:
You need to keep your home security password protected. When you need to give a guest a PIN for your smart locking system, use a one-time or temporary PIN. They are then able to go into your residence when you need them to, and later they won't be able to enter when the code's lifespan runs out.
Check your settings frequently:
You might be the one to discover something is amiss with your home security system. If you detect a possible security concern, inspect your smart home setup on your smart hub or mobile app. If something is out of whack, immediately change your passwords.
Stay protected with a secure smart home from Vivint today!
The best thing you can do to enjoy a safe and secure smart home is to choose a supplier like Vivint. Our systems are equipped with proven cyber criminal deterrents that cause them to be hard and time consuming to break into. Just call (318) 612-1329 or complete the form below to chat with our Vivint experts and build your secure smart home.
Areas Served Around Shreveport By Smart Security Specialists Your Local Vivint Authorized Dealer